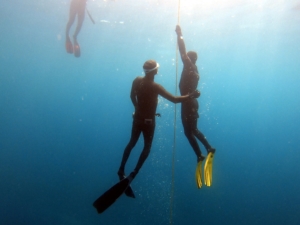 New to the world of freediving? Embarq on an unforgettable journey into the deep and discover your body's underwater potential during this beginner course.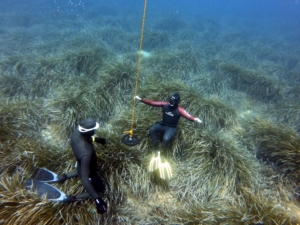 Don't have 2 days to complete the full Freediver Course, or simply aren't sure if freediving is for you? Get a small glimpse into  the freediving world and learn the basicsduring this course.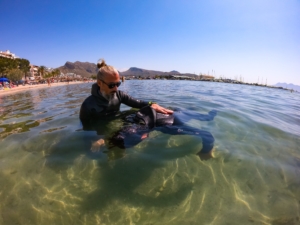 Learn how to hold your breath longer and stay relaxed in the water during this one day Apnea Breath-hold course. We guarantee a minimum 3 minute breath-hold!
1 Day / Breath holds to 3 minutes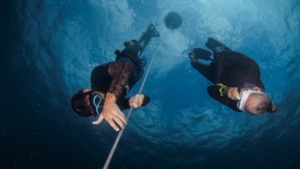 Want to go deeper for longer? Take the next step by joining us for the Advance Freediver Course and experience the thrilling sensation of sinking into the deep blue. This course includes the Static Apnea Course.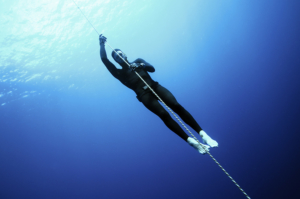 Dive head first and completely immerse yourself into the world of Freediving. During this 4 week intensive course, master students will participate in multiple workshops and dry trainingstailored to their needs and goals. They will train daily, mastering the different disciplinesof freediving under the guidance of the Master Instructor.